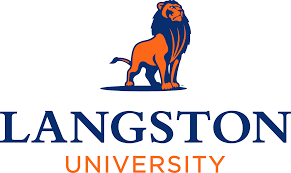 Langston University and USDA visit Lawton High School for job fair on March 14, 2018
Lawton High
Friday, February 09, 2018
This years event is scheduled for March 14, 2018. Read last years article below that was provided courtesy of KSWO-Lawton.
Langston University and USDA visit Lawton High School for job fair
LAWTON, OK (KSWO)- Lawton High School students had a special visit from representatives of Langston University and the United States Department of Agriculture, for a job fair geared towards agriculture.
Seniors rotated through job stations in the gym learning about various USDA federal jobs.
They also had the opportunity to apply for scholarships offered by Langston University and the federal government.
Markell Morrison was just one of the students who felt well informed after taking part in the job fair.
"Agriculture is not all about farming but the clothes we wear on our back and the food we eat," said Morrison. "We really need agriculture to survive." Morrison's hope is to get accepted into Langston.
The historically black university has a history of Agriculture and Applied Sciences that sparked his interest, which is just what university representative Magnus Scott Jr. wanted to accomplish.
"It's pretty much a lot of opportunities for them that they don't even know about," said Scott. "Like I was saying earlier to the kids when we talk about agriculture they think about farming and some even think about slavery and it's not that case. It's a broad opening to the world we deal with food, clothes animals and I'm just trying to tell them that agriculture is what you make it." Lawton High School Principal, and organizer of the event, Dr. Regina DeLoach said her goal of the day was for students to have a chance to receive information on a different route for the future they may not have considered. "A lot of our students don't think about agriculture," said DeLoach. "They might think about being a pro basketball player or football but, they don't think about working for USDA and those are some very great jobs." For more information on scholarship opportunities, you can visit https://www.usda.gov/.
Copyright 2017 KSWO. All rights reserved.